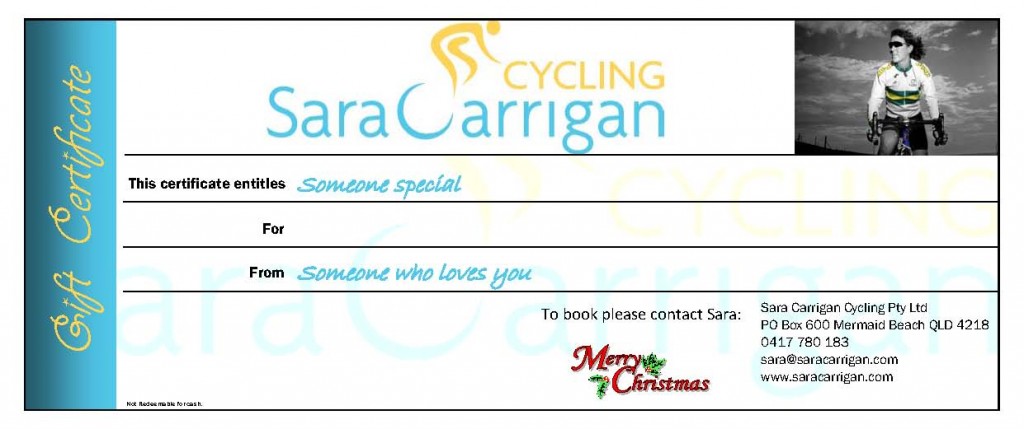 In terms of rider safety, proper skill development cannot be stressed enough. Good skills help riders to avoid danger, handle problems, dangerous situations and to be assertive & confident.
Give the gift of cycling skills and safety to yourself or others – your staff, colleagues, friends or loved ones.
Order your gift voucher here: saracarrigan.com/Gift
Gift Vouchers can be used by any person at any age who are totally new to cycling or never ridden before, who haven't ridden for many years or want a boost in confidence or even to get back to the basics. Perhaps they want to prepare themselves for an event or want to meet a great bunch of people, have lots of fun and enjoy the real social cycling experience.
Training will be conducted by Sara Carrigan or an accredited cycling coach and will cater to the needs of the Gift Voucher holder.
To order your Gift Voucher click on order form below or link here: saracarrigan.com/Gift or get in touch to find out more.