Sara Carrigan Cycling (SCC) was established in March 2009 and since then has provided numerous skills courses, bunch rides, and coaching for hundreds of people. SCC is an accreditedAustCycle Provider, which means we are in a unique position of being able to provide cycling training of a national standard to members of any community in Australia under the National Coaching Accreditation Scheme.
We have a team of dedicated and qualified cycling instructors who are Cycling Australia accredited coaches and AustCycle accredited teachers with Blue Card (Working with Children Check) and First Aid certification and are covered by AustCycle's insurance.
Click on our instructors below to find out more:
Sara Carrigan OAM
Brooke Sheppeard
Stevo Sing
Cassie Kelly
Candice Sullivan
Emily Roper
Cycling Australia Level 2 Coach Accreditation
Accredited AustCycle Teacher
Positive Blue Card Notice
First Aid Certificate
Back to top
Cycling Australia Level 1 Coach Accreditation
Accredited AustCycle Teacher
Positive Blue Card Notice
Senior First Aid
Certificate III & IV in Fitness
Specialized Training
– Advanced Nutrition Level 1
– Active Kids Trainer
– Boxing for Fitness
Brooke is a mother of two who has grown up here on the Gold Coast. Brooke and her husband are both fitness fanatics.
After gaining weight when having two children, Brooke has since managed to shed over 30 kg. She understands what it's like to have body image issues and has worked through that herself.
Brooke is a dedicated cyclist, and has completed several challenging events including riding her bike from Sydney to Surfers Paradise to raise money for charity. Most recently she completed the Skody 3 Peaks Challenge which entails 250 kilometers of steep mountain cycling in an impressive time of under 11 hours.
Back to top
Cycling Australia Level 1 Coach Accreditation
Accredited AustCycle Teacher
Positive Blue Card Notice
First Aid Certificate
Cycling Australia Skills Coach Accreditation
Accredited AustCycle Teacher
Positive Blue Card Notice
First Aid Certificate
Candice Sullivan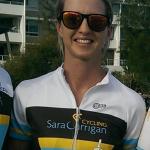 Back to top
Emily Roper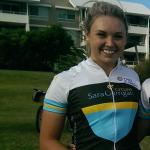 Back to top